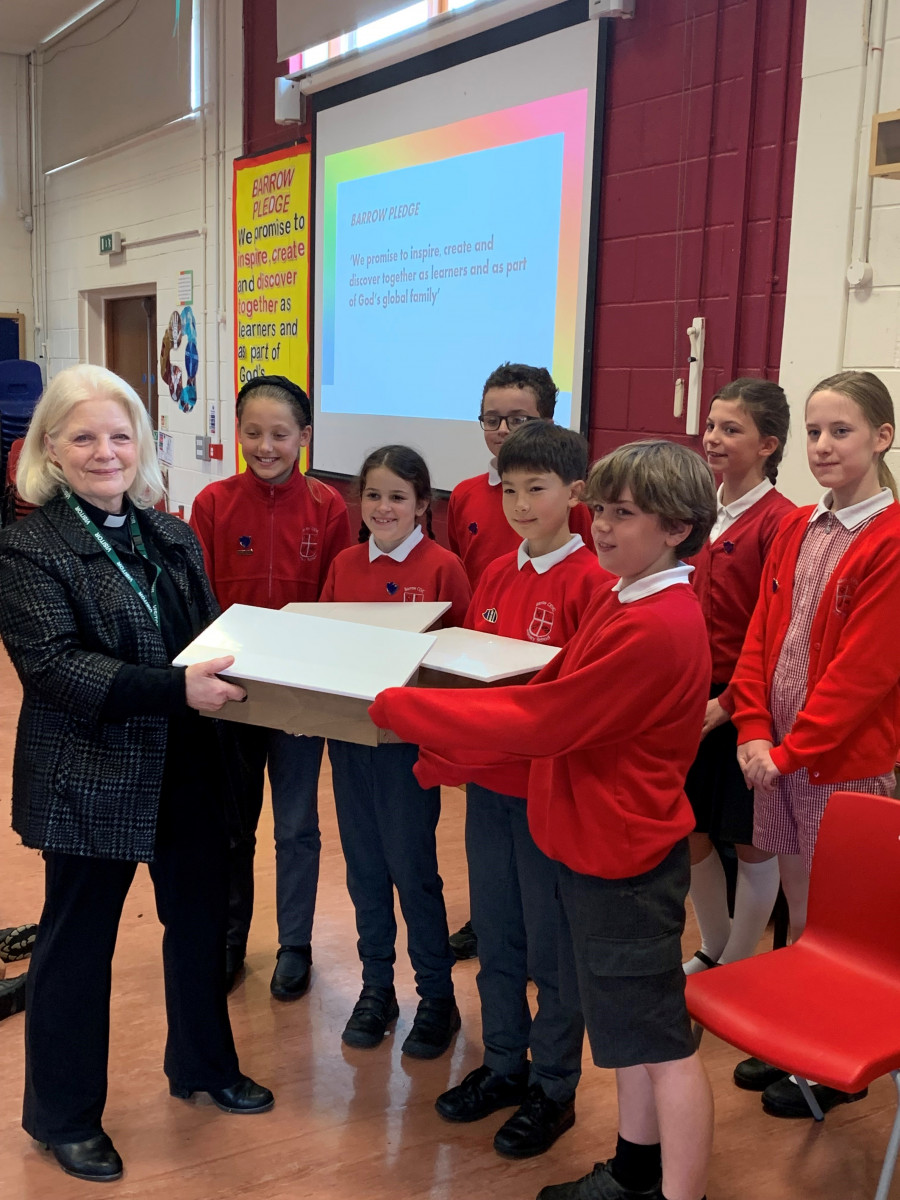 The Revd Lynda Sebbage (pictured), Priest in charge of the Barrow Benefice, recently visited Barrow Church of England Primary School to speak to the children about Suffolk's swifts and to deliver nesting boxes they hope will become new homes to the magnificent birds.
She said: "This is part of our environmental eco-church project, working alongside church schools in the area. The children did a trail around the churchyard in the summer and we talked to them about Suffolk's swifts. They really enjoyed themselves and were very enthusiastic. I belong to a group called Save Our Suffolk Swifts, and we have already provided boxes for the rectory here in Barrow. I recently presented the swift boxes to pupils at a special assembly. The school is just the right size for swift boxes, so hopefully they will come to nest next year. It is all about making that connection between the school, the children and the environment. It is really important we start young with the children, to get them excited about nature and wildlife. This project has really captured their imagination."
Lynda is also donating swift boxes to Risby Church of England Primary School, near Bury St Edmunds, once work to the school's roof has been completed.
She said although the boxes would be installed later this year, it may take until summer next year for swifts to move in – so patience is needed.
Helen Ashe, headteacher at Barrow Church of England Primary School, said the children were delighted to receive the swift boxes – and can't wait for the birds to start nesting. "The children were thrilled to have Lynda attend the school – her enthusiasm for wildlife and conservation is infectious," she said. "In these times of environmental concern about climate change, the swift boxes are a practical and visual opportunity to spark the pupils love of nature."
For more the Church and the environment please click here.