Are you exploring your Christian calling?
For some people their vocation can be found through authorised ministries that serve the ministry and mission of the whole church and work collaboratively at all levels. For others, a specific interest may lead to a pathway of a distinctive lay ministry or a supportive volunteer role.
We offer training for a range of different roles and ministries. Three courses are starting this Autumn:
Youth Work Essentials
Starting Autumn 2022 and repeated Spring 2023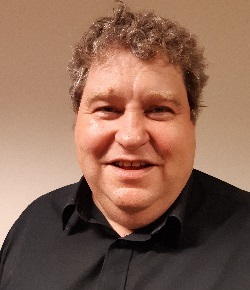 Matt Levett, (Diocesan Youth Enabler), is running the next training course for those interested in volunteering and working with young people. Youth Work Essentials is an innovative new course for volunteer youth leaders that increases your skills and confidence about work alongside young people. It's great for churches looking to start a youth work or for those 'already volunteers' looking to gain some more skills and confidence. We can even tailor sessions to suit you and your needs! This ten session basic level course is designed by Youthscape and aimed at helping equip churches and train people in starting out in youth ministry. The topics are divided in Insights into Young People, Skills for Youth Work and Developing Character. You'll listen to young people, learn from professionals, participate in practical exercises and take time to deepen your own faith. It makes no assumptions about your experience, age or background. It's accessible to those starting out as volunteers, but deep enough to stretch those who have been working alongside young people for longer. (Completion of this course is a precursor for those thinking about Licenced Youth Ministry here in the Diocese).

Whilst exact locations are still to be finalised, one course will be in the Bury St Edmunds region and the other held in Ipswich, specific schedules will be developed to suit participants. Please email Matt Levett to find out further details or to book onto the course. In addition, please contact us if you a small team of people interested from your parish or Deanery and we can arrange to come and run it just for you!
Further information please click here.
CONNECT
Starting Saturday 24 September 2022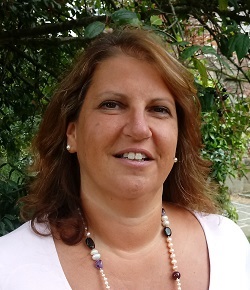 The Diocesan CONNECT course covers aspects of Children's and Family Ministry by exploring child development, spirituality and formation, new approaches to Family Ministry and by expanding personal skills to enable participants to be visionary Family Ministry leaders within the parish and across the Diocese. This is a course for existing practitioners, and is a contextualised Leadership and Management course, rather than a 'how to', although it draws on good practice locally, nationally and internationally. Whilst not every participant feels called to Licenced Ministry, this is a pathway for the process of discernment to that.

There is no charge for this training, which takes place over monthly meetings in term time only in Woolpit, supported by pre-work and follow up, and assessment based on course work and portfolio building. The nine sessions will be delivered through a mixture of location based, online, and seminars, over three terms. Sessions are linked and therefore attendance at all is ideal. Supplementary topics are also available through Diocesan children and families training, and signposting to national/international webinars or similar.

A vibrant network of those involved in Family Ministry across the Diocese is key to support and ongoing personal development, offered also through a Growing Younger forum (ReConnect) and prayer.

Please email Hilary Wordsworth-Sewell, Diocesan Children's and Families Enabler, if you would like further information, dates and an application form, or call 07776 418344
Further information please click here.
Faith Empowered
This is a one-year course, starting November 2022, exploring evangelism, with participants coming together to discuss key subjects such as how to get to know your context, what evangelism is, how to plan a missional activity and what to say when people ask big questions. Please contact the Revd Will Abbott, Will Abbott, Lead Evangelist, Suffolk Centre of Mission.
Further information please click here.