This international programme is designed to help benefices to shift the culture of the congregations involved to a more missional focus.
A mixed group of six to eight benefices (each including an incumbent plus up to five key church leaders) journey together to embed key spiritual practices which will bring lasting change, helping them to see what God is already doing and to join in.
The programme is focused around three main themes: Listening, Experimenting and Creating. To find out more please download this leaflet: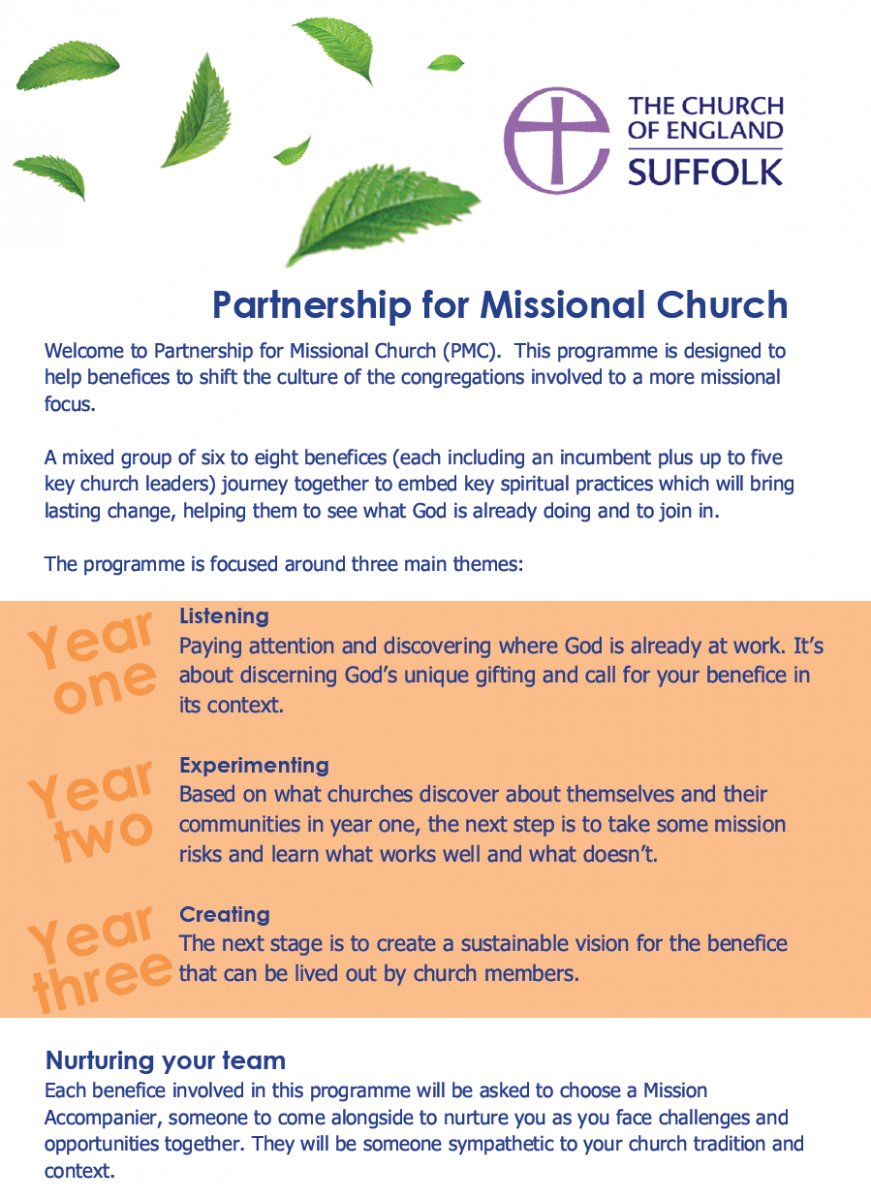 Leaflet | PDF
To register your interest please contact:The Revd Phil Dykes, Diocesan Mission Enabler, 07917 385843.