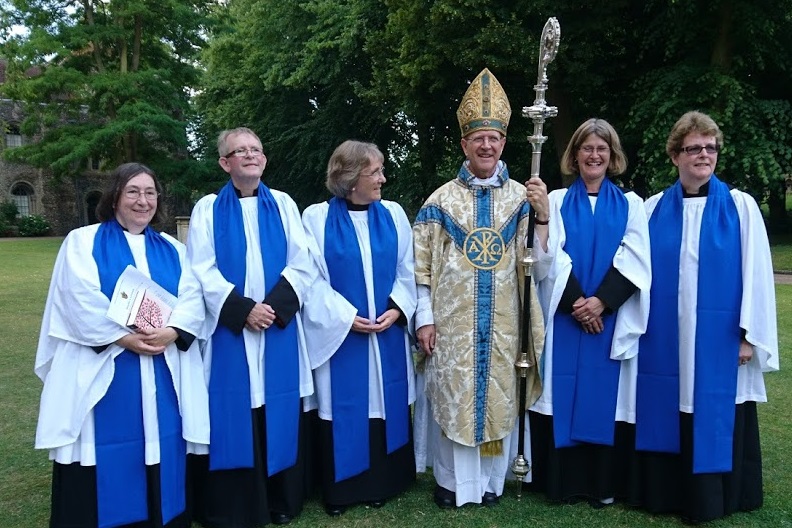 Readers are nationally accredited lay ministers who are licensed by the Diocesan Bishop to preach, teach and lead worship. They play an important part in nurturing Christian discipleship in the church and wider world.
For more information about Reader ministry please download the handbook:
Readers' Handbook | PDF
Also, visit the Central Readers' Council website:
Transforming Ministry | Weblink
Please also find our Reader booklet below for an overview on the ministry:
Reader Booklet | PDF
Download the Role Agreement form below:
Role Agreement Form | DOCX
Download the Grievance Procedure
Grievance Procedure | PDF
Transforming Ministry
All Readers and LLMs automatically receive a copy of Transforming Ministry, but we encourage those with PTO to take advantage of this magazine.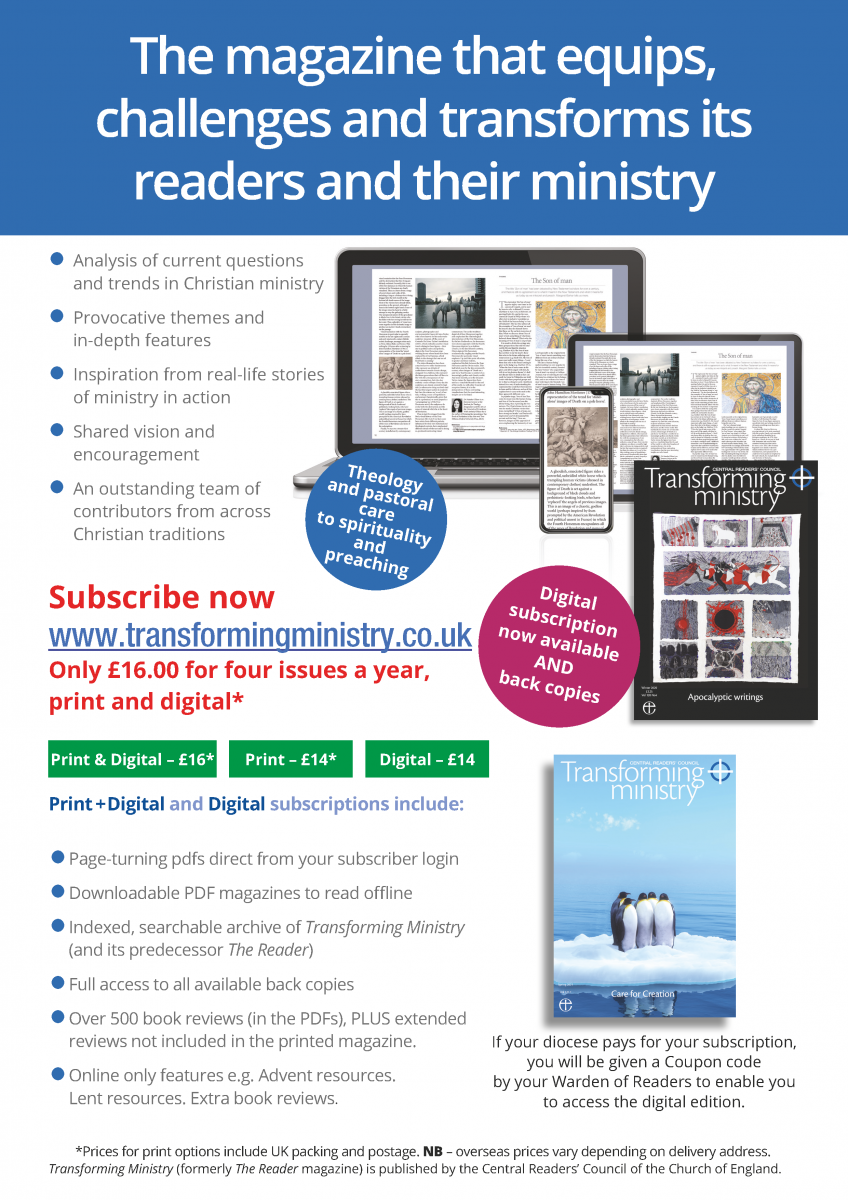 Newly licensed Readers
Newly licensed Readers are required to complete 3 years of IME2 training. For training dates and more information please visit:
Curates and Readers (IME2) Training | Weblink
Contact information
For general and administrative enquiries please email Lesley Steed based at the Diocesan Office or telephone 01473 298510. Alternatively, you can email Barbara Hill, the Deputy Warden of Readers, or telephone 07957 908981.
Assistant Wardens of Readers:
| | | |
| --- | --- | --- |
| Area | Email | Telephone |
| Bosmere, Hadleigh, Samford and Stowmarket | Frankie Wicks | 01449 711222 |
| Clare, Lavenham and Sudbury | Robert Fish | 01787 379407 |
| Hoxne, Hartismere and Loes | Jean Archdeacon | 01379 783307 |
| Ipswich and Colneys | tbc - meanwhile, please contact Barbara Hill | 07957 908981 |
| Ixworth, Thingoe and Mildenhall | | 01284 754448 |
| Waveney and Blyth, Saxmundham and Woodbridge | tbc - meanwhile, please contact Barbara Hill | 07957 908981 |